As fun as making independent projects are, I find it very hard to keep coming up with fresh ideas.
Like for instance, the Kleiner Soda video wasn't even a fresh idea, it was ripped from a really old video I made.
So inspired by various TF2 Machinimas, My own retarded humor, and Moment With Heavy, I officially present to you cunts...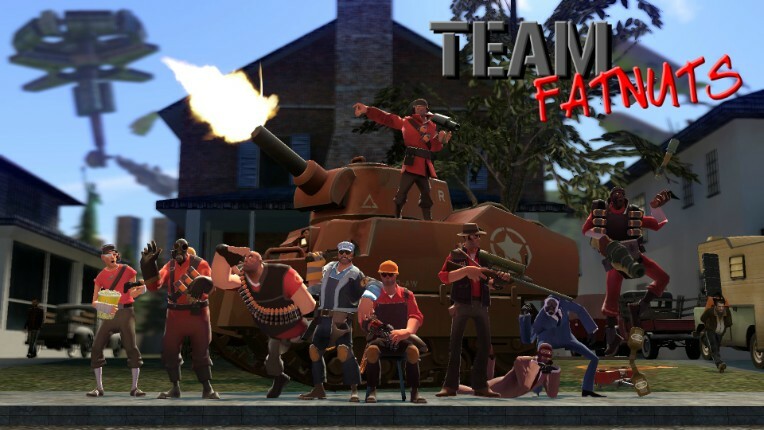 ===== TEAM FATNUTS =====
Team Fatnuts follows the RED team both in and out of their daily mercenary duties.
From getting a new computer to disarming a live ballistic missile in the atmosphere, Team Fatnuts is gonna do it.
Who is going to make this glorious new series?
Me dumbass, also a few other people later down the line
for stuff like voices.
Is this all in Garry's Mod?
Yes, and since no one has asked I will also be using
Sony VEGAS pro 16 edit...
Wait sorry I mean MAGIX VEGAS Pro 16 Edit..
(Im still calling it sony vegas.)
When is the first episode?
It's coming, as of this announcement I have the introduction scene done, and the beginning
portion of the main video filmed. I'm predicting it will release in the next
week or so. So stay tuned!
I am very happy and ecstatic about making my first ever public series, especially on a platform as beautifully crafted as
Newgrounds, and I appreciate everyone who has provided me with positive feedback on what works I have produced
right now.
I hope you will all enjoy this 'masterpiece' when it's finished.
Stay Vintage!